Simplify your Life
Organization for home, office, transition, real estate and more.
We're all doing more now than we've ever done and keeping up with organization can be a time consuming task.

"Leaning in" before it became a famous catch phrase for female professionals, Susan was a mom of twins and a corporate IBM exec who organized a home and led a successful career as a strategic sales trainer and organizational design consultant. She understands the long hours, constant pressure, and build-up that life can create – and knows how to tackle it!

Now a professional organizer, Susan uses her 30 years of organization and decluttering experience to help Atlanta clients feel empowered by creating custom organization solutions to meet their needs.

Get the help you deserve from a professional organizer who understands and live life – free from clutter.
How's it work?
Reach out by calling or completing the short form below. During a quick (and painless) phone conversation Susan will dive into the goals of your project and together you'll schedule a 30 minute in-home consultation.

Here's what will happen during the on-site visit and after:
>    01.
Free initial in-person 30 minute consultation.
>    02.
Determine scope of project.
>    03.
>    04.
Susan creates a custom plan of action to organize your space.
>    05.
>    06.
Susan will make it happen.
Your new, organized life is just a consultation away.

Susan is ready to organize any space in your home or office. She can make a space efficient, help prepare your home for market, pack it up, or unpack into your new home with order.
Call out an 'SOS' to declutter and simplify your life.
Servicing Atlanta and North Fulton to include: Alpharetta, Buckhead, Brookhaven, Chamblee, Chastain, Decatur, Druid Hills, Dunwoody,  Midtown, Perimeter, Roswell, Sandy Springs, Smyrna, Vinings, Westside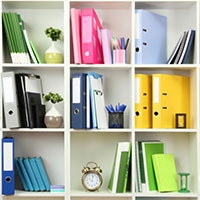 Home Organization
Right–size, down size, and feel great about your space. Get back to living with purpose and joy in your home with solutions that will categorize, organize, and declutter.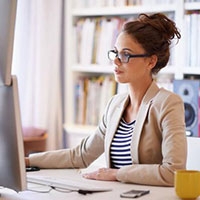 Office
Renew and refresh your work environment. Susan will file, organize, and reduce office items while designing a more useful daily access approach for common needs and activities.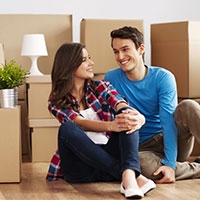 Transition Support
Move on without the stress. Get your home ready for sale, packing, or unpacking – your transition will be managed with care and ease. Expanded resources to help decorate, stage, move, and fix.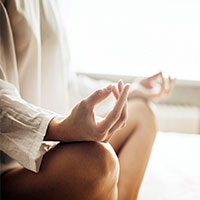 Discard & Storage
Revive, refine, & thrive. Whether it's storage solutions, consignment, online selling, donation, recycle, or trash, Susan will help you determine the right choice and get it done for you.   

Growing up in a military family, Susan moved 7 times before she was 11 years old. She learned early on to organize and manage possessions, and more importantly how to quickly make a place a home. As an adult, juggling travel and moves was something Susan gravitated to as a mom of twins and global executive at IBM and First Data. Organization is part of her DNA.
Whether it was organizing the home amidst work and after school activities or leading large teams to generate results for global projects – Susan loves the challenge of keeping everything happening at once to find the right solution and balance to life.
Settling in metro Atlanta more than 15 years ago, friends routinely seek her assistance to declutter and organize their space and life. It was a natural step to start a business to help others find balance and happiness in their home or office.
Susan would love to help you simplify your life. Reach out to get started today.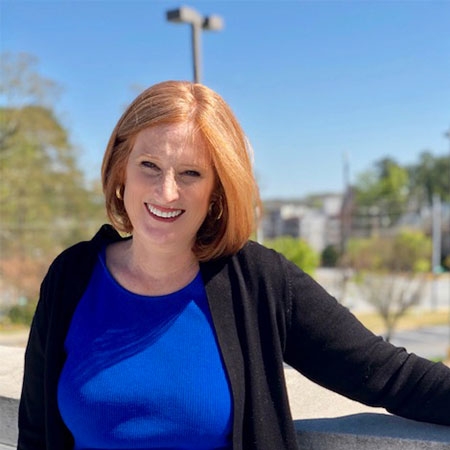 Susan Levy
what clients have to say…
Warning
: "continue" targeting switch is equivalent to "break". Did you mean to use "continue 2"? in
/var/www/wp-content/themes/jupiter/components/shortcodes/mk_testimonials/show-as/column.php
on line
14
Susan took my office filled with stacks of papers and made it an efficient system. Her process eliminated the clutter and she has given me a strategy to stay organized!

In my world, Susan is the Declutter Queen! Undaunted by my piles and accumulated dirt, she's a very organized hard worker. I trust her completely.  Thanks to Susan's declutter skills, my house & my life are getting happier.

Susan was amazing – she helped my husband and I move from stalemate to solution when we were putting things back in the house after a major remodel.

Susan is wonderful! I highly recommend her. She has been a blessing, a great motivator, and wealth of knowledge.

Susan Levy is the best I've found. She does AFFORDABLE commercial and residential organizing. She is trustworthy, dedicated & reliable! I know she has some great deals going on now but she is filling up fast!

My closest was filled with "it still fits", "I'll wear it one day", or "if I lose 5 pounds" clothes. With Susan's let's get it done attitude, the mess is gone! Best of all, I am able to maintain it – thanks to Susan's organization strategy.

get in touch
Reach out today to start simplifying your life with Susan – give her a call, send an email, or complete the form below.